Waiting on Wednesday Comic-Con edition
It has been almost 3 years since I have done a Waiting on Wednesday post but after this year's San Diego Comic Con there is a lot I'm anxious to see so I figured I would give my favorite highlights that I'm waiting on. Waiting on Wednesday is a weekly book meme hosted by Jill over at
Breaking the Spine.
waiting It is a book meme but I am spinning this to my needs because my blog does both books and movies and I get just as excited about up coming movies and television as I do books.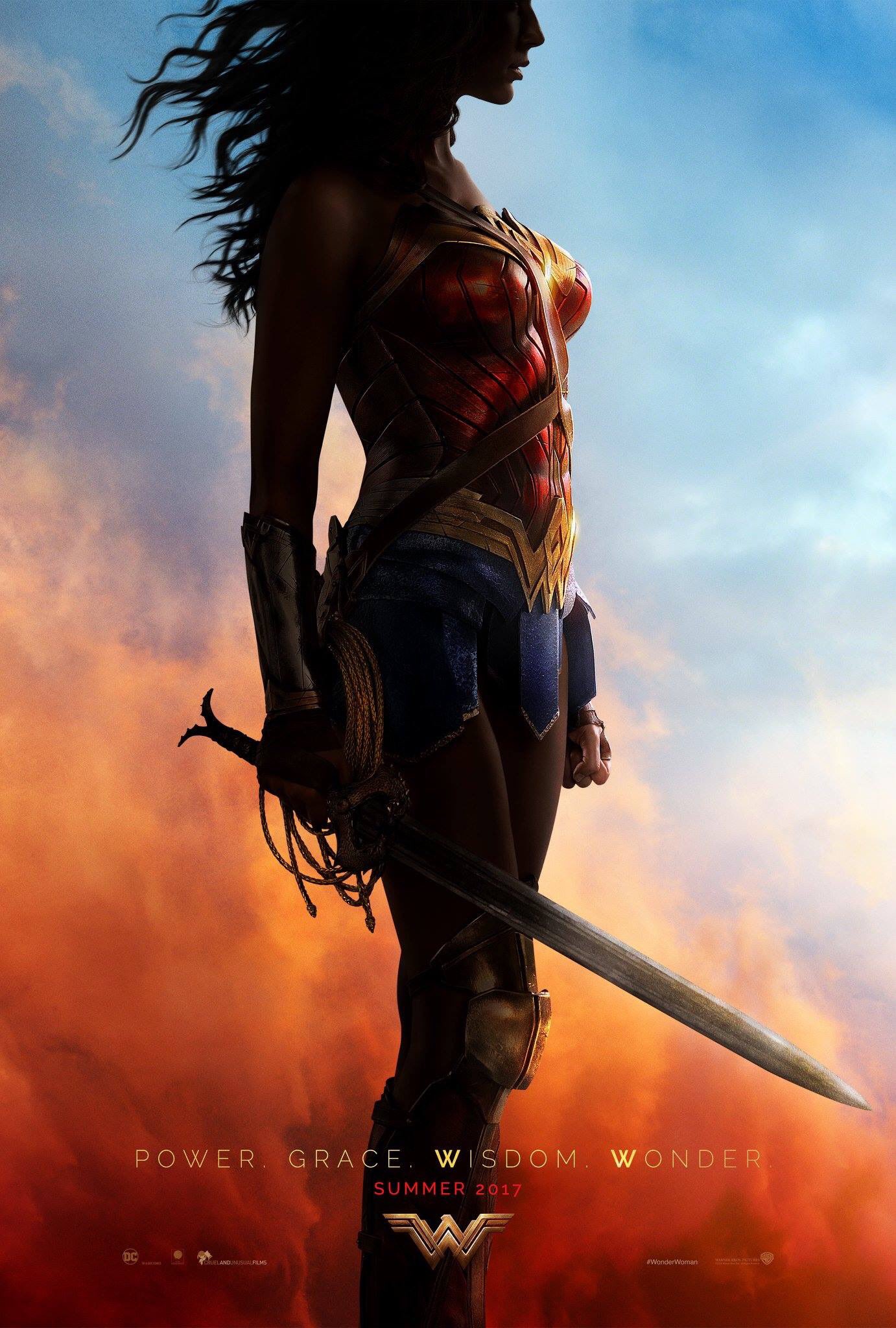 Sadly I didn't get to attend Comic Con but one day I hope to go. I did just join Twitter this year and I follow a bunch of Nerdist people like @hardwick, @jessicachobot, @osteoferocious and @Sci_Phile. I also follow a bunch of DC Comics people and all the actors from Flash and Arrow as well as Bruce Campbell so my feed was jam packed with all kinds of comic con goodness. So let's get into the fun stuff. Movie wise I'm most excited to see the new
Wonder Woman
movie coming out in June 2017. This trailer gave me all kinds of goosebumps. Gal Gadot is perfect for the role and it is always awesome to see a woman kick serious ass. This movie looks so good. It is about time Wonder Woman was brought to the big screen. Linda Carter was absolutely amazing in the television show, but the first time I saw this trailer I totally geeked out. I can't wait to see this movie and I hope the rest of it is as amazing as this trailer. I have a young daughter who pretends to be Batman all the time. I'm trying to show her it is great to be a girl and strong heroes like Wonder Woman can help.
Along the same lines I was blown away by the footage they clipped together to make the Comic Con trailer for Justice League. I loved Batman V Superman and I am very interested to see the heroes that have never been on the big screen get their shot this trailer was very well done and gave me hope for a great start to the DCEU movies. I still have my reservations about Ezra Miller being the Flash but at least in this preview he didn't look like a dirty Hipster. I was also a little weary of Jason Momoa as Aquaman because Aquaman is this blond kind of surfer looking guy, but when I saw him in this trailer for the first time I got goosebumps and I'm impressed with his portrayal so far. This comes out November 2017 so just over a year.


Closer to release date is Suicide Squad and I have been looking forward to this for a long time. I can't wait to see this villains on the big screen. The promotion for this movie has been incredible giving just enough to be excited but still hold back enough to make you wonder what this movie is going to be all about. On top of that, the trailers are amazing. The way they synced the picture with the songs chosen is really cool. This is my favorite.
Let's talk television. I can't wait for October. This is the biggest month for returning television with the shows my wife and I watch. First and foremost we both are excited for the return of Flash, Arrow, Supergirl, and DC Legends of Tomorrow. Barry goes back in time to save his mom in the end of last season leaving repercussions to come when you mess with the timeline. This should spread through the whole DC Universe and affect Arrow and DC Legends. I hope that now that Supergirl is on the CW they will integrate it more with it's existing shows, but the episode that crossed over with the Flash showed us that Supergirl takes place on an alternate Earth so Flashpoint may not touch this show. Who knows, I am anxious to see what happens though.
Another show I am looking forward to has been driving me crazy for so many months. The Walking Dead left us with a huge cliffhanger and like most fans I can't wait to see what happens next. Last season ended with one of the biggest characters from the comic books, Negan, threatening to kill one of our favorites in an ennie meanie fashion but then we hear the carnage and have no idea who died. I heard they filmed 11 different endings so even the actors don't know who gets it in the end. There are so many theories out there it is hard to keep track of. I just want to know what happens. I have to hand it to AMC for making a trailer that focuses on the characters we know were not in the line up and still make Season 7 look amazing.
Not only are all of these shows, my favorites, returning in October but so is my final entry on the list of can't wait returns. Bruce Campbell is back to fight the army of the dead in Ash vs Evil Dead this October. I love love love this show and can't wait for season 2. I want to buy it already so I can watch it over and over like I have season 1. The trailer for this upcoming season looks so amazing, but was for some reason deemed to gory for Comic-Con. So here is the trailer if you want to check it out but I warned you. There will be blood.
Well this is what Comic-Con teased this year and I am so excited for what is yet to come for TV and Movies. You better believe there will be reviews of all of these on my blog as they come out. I'm not sure if the TV shows will get full season reviews like I did with Ash vs Evil Dead or if I am just going to review the premier episode. Any thoughts would be greatly appreciated. These movies my wife and I are anxious to see though so I will review them as soon as we see them. I love the rare date night with my wife.