The Girl on a Train by Paula Hawkins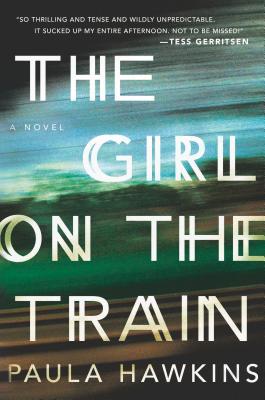 There has been a lot of hype around this book and had it not been for my wife reading this for her book club I might have passed it by. I don't usually read a book because of the hype, I really need to be invested in the plot. The idea of a story along the same lines as Hitchcock's Rear Window peaked my interest. The more I read this book the more similarities I found with Gillian Flynn than with Hitchcock.
This is a dark messed up book. Rachel has lost everything all becuase she is an alcoholic and she takes the train to a job she doesn't have so her roommate doesn't know she was fired. Each day she takes the train she looks longingly at her old house and the neighbors who live a few houses down. One day in a drunken haze she sees something but isn't sure what. Then the woman who lives there, Megan goes missing. Rachel then makes it her mission to figure out what happened.
Here is what makes me say that Paula Hawkinns's book is very much like Gillian Flynn's. All of the characters are horrible horrible people that are not likable at all. The impressive things is that even thought the characters are horrible and I didn't like any of them, the story was so good I couldn't stop reading. There is so much mystery and suspense I couldn't wait to see what happens next. I even tried to figure the whole thing out. I got a few different things figured out but for the most part the ending was all a surprise.
I really liked this book and I'm so glad I read it. I really could go deeper into detail but I really don't want to give anything away. All I will say is go read this book. Look past the hype unless you are reading all of the great reviews about this book. I give this book 4 out of 5 stars. This was a lot of fun to read and I highly recommend it.