The Fall by John Lescroart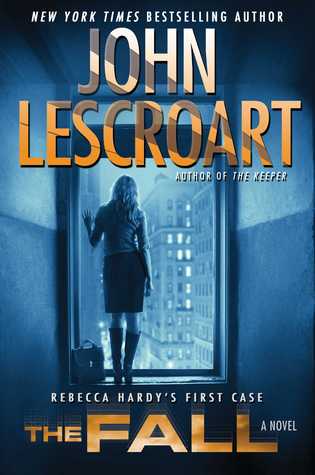 I know I say this a lot but I have to thank NetGalley for introducing me to John Lescroart. I got an email from them telling me to check out his book The Ophelia Cut and the summary sounded really interesting. I requested it and was approved. That book hooked me on Lescroart's work and I look forward to each new book. I have yet to go backwards and read all of the ones I have missed but for now I am perfectly content. I have to admit that The Ophelia Cut really needed to be read after the books that came before so I had a lot of questions. I checked out Lescroart's web site and ended up emailing him. He was a great guy and personally got back to me to answer my questions and talk about his books. I was really impressed with how much he cared for his fans, and new readers. That is really what hooked me on his writing.
The book opens with a young woman being thrown off a bridge after a struggle to her death. The young woman's death raises controversy over race disputes between police and the people in the city. I have to say this issue is a bit of a sensitive topic for me. I live in St Louis where this has been a big topic in the news and it kind of put me off the book a little. I go to books to escape the troubles and frustrations of the world so having to deal with this sensitive topic during my escape was not what I wanted. I'm not sure his reasons for picking this topic but I really hope it wasn't to jump on the bandwagon.
I really enjoyed getting back to the characters I have gotten to know in the last few books I have read. I also really liked that our likable lawyer (never thought I would ever say that) and his daughter have a practice and she gets to be front and center in this court drama. The writing is solid, but I had the ending pegged from the very beginning. I lept hoping I was wrong because the plot seemed cliche but it turned out I was right. There's even a little even that happens toward the end of the book that just solidified my suspicions. I really hate when I'm not trying to figure out the ended but end up doing it anyway. Yet another reason that this book wasn't my favorite.
As for my rating I give this 2.5 out of 5 stars. To be fair this is closer to 3 stars because the writing was well done so I will round up for the purpose of sites that don't allow half stars. It was really the topic and the fact this was way to easy to figure out that causes my rating to be so low. I am still looking forward to his next book when ever it comes out. I didn't get this one as and Advanced reader copy from NetGalley this time because I wasn't sure I could read it in time to review it in a timely manner. I will keep my eyes open thought just in case there is an advanced reader copy of his next one.