Six Years by Harlan Coben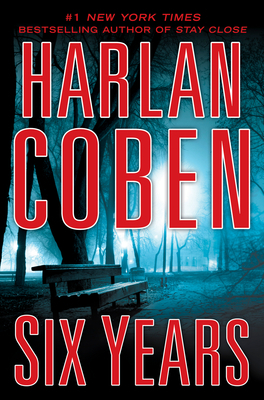 This is another book I tried to win in a giveaway and didn't. I liked the summary and decided it was time to give it a try. Thank you Goodreads for your book banners and giveaways. I was really interested in the idea behind this book. Jake Fisher has found the love of his life and thinks that nothing could make life any better when she tells him out of the blue that it's over and she is marrying someone else. Six years later Jake gets an alumni email from the university he teaches at saying that the love of his life's husband has died. He could never let her go and decides to try and rekindle the relationship. When he arrives at the funeral he sees that the guy has a different wife and life. When he starts asking questions all the people he knew in that relationship have no idea who he is.

The further I got into this book the more interested I got. Every time Jake hit a dead end I wanted to know what was going to come next. I may have listened to this book but I couldn't put it down. I Have read one of Harlan Coben's books and I liked it but it wasn't amazing. This book was close to amazing and I am so glad I read it. I am definitely going to be reading more by Coben. The story was really well put together and the pace was perfect. Just enough suspense throughout to keep it interesting but there were still those shocking moments that every suspense novel should have that really grabs your attention.

I really liked the characters in this book. I could connect with Jake and really feel for him. Through the whole book things seem to go from bad to worst for him. If I had lost my one love I would do what ever I could to find her too. Thankfully I married mine, but I could understand how I would feel if I lost her like Jake did. I would have dug into every lead I could get just like Jake and I would have fallen into the same trouble. It's so hard to try to explain without giving something away. One thing I will say I didn't care for about this book though. Towards the end when answers are coming and pieces are falling into place we get answers in an odd way from another character who's story is the same as Natalie's. I was so lost when this happened I had to go back and re-read/listen to this part. After a while it did all make sense but it took some time. Needless to say this threw the pace of the book off a little and just frustrated me.

Overall I really liked this book. Having not read many by Coben I am impressed with this book and I have one more on my to-read shelf currently and I am anxious to see how that one turns out. If the next one I read is just as goo I could easily see Harlan Coben being an author I read regularly. I would have a lot to catch up on which would be nice to have a steady go to when I need a book to read. I give this book 4 out of 5 stars. I even suggested my wife give this a read in case she would like to use it for her book club.